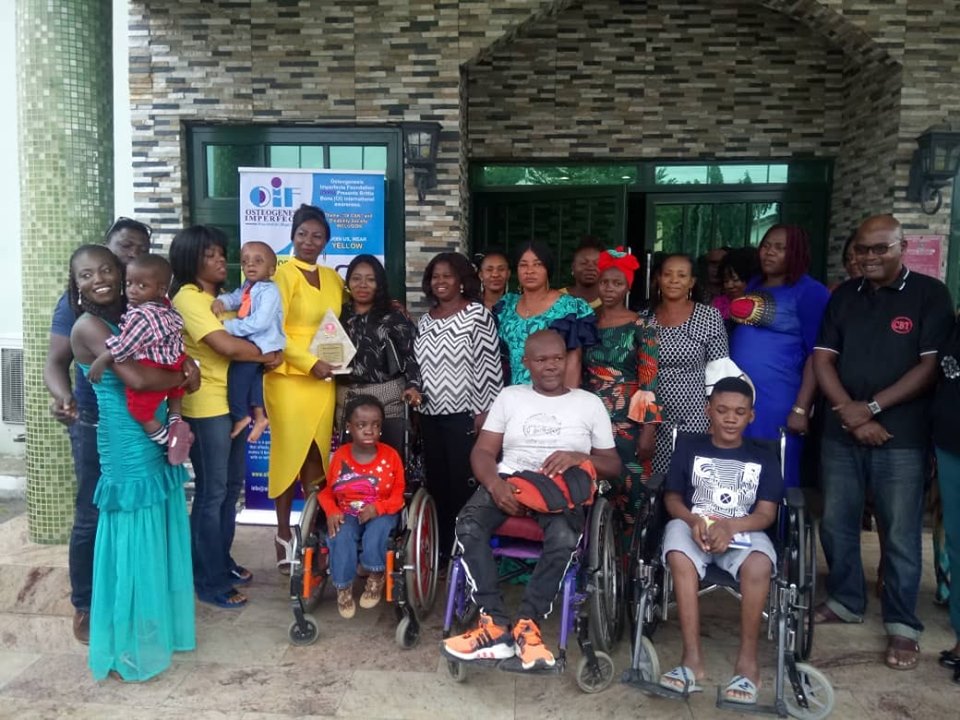 Project Description
OIFN 2019 conference held at Lagos on the 21st of September 2019 at Dionzec hotel festac town, Lagos, Nigeria.
The event was a great success following the CSR Award to Mrs Tarela Aghanti, founder of the organisation on the 19th of September 2019 at Radisson Blu Hotel Victoria Island Lagos, Nigeria for her humanitarian service to people living with brittle bone condition (OI) and the disabled in Nigeria.
At this year's conference, eight different equipment including wheelchairs were awarded to recipients.