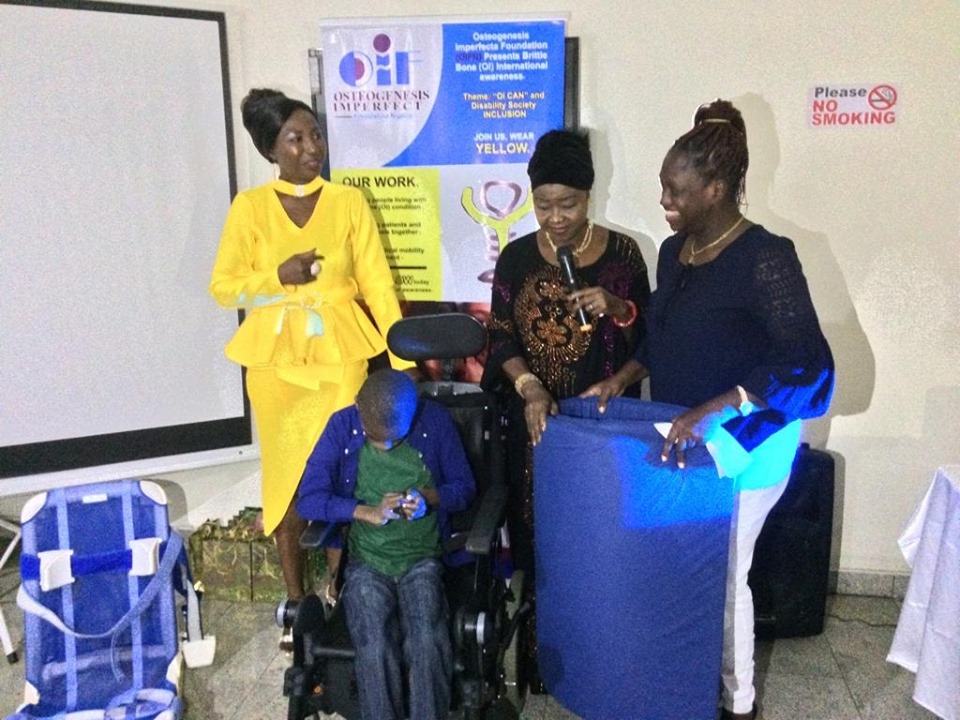 Project Description
Today at the Osteogenesis Imperfecta Foundation Nigeria conference held on September 21st 2019 at Dionzec hotel Festac Town, Lagos, a wheelchair, a bath chair and an exercise mat was presented to Mst Oladehinde Michael and here is her story below on both Michael and his family. A story told by his mum Pat.
Michael was born April 2nd 2009, shocking to find out after he was born that he lost Oxygen which affected his brain.

As my 1st child, I didn't know the implications or what that was. In my Ignorance, I kept hoping things with time will work out, but never did.

His dad Lost Hope and blamed me. I found Faith and read more about it. In my quest for knowledge and reaching out, I was introduced to Tarela Aghanti founder and C.E.O of Osteogenesis Imperfecta foundation Nigeria.

Managing Michael has been tough because he rely on help from me to move around.

With better Support I see him picking up fast.

With the OIFN foundation helping with a wheelchair and Seat bath, I renew my strength in doing better for my Son and forging ahead with great smile .

His Father has abandoned us, as a single mother of 3, I Pray God to make my kids stand out wherever they go.

Michael's siblings have learnt over the years from their older brother what it means to be a unique child and this has made them empathize with many they meet every day in similar situations.

Thank you Tarela Aghanti for supporting me, to give Michael a better Life as this will change our life's for good.