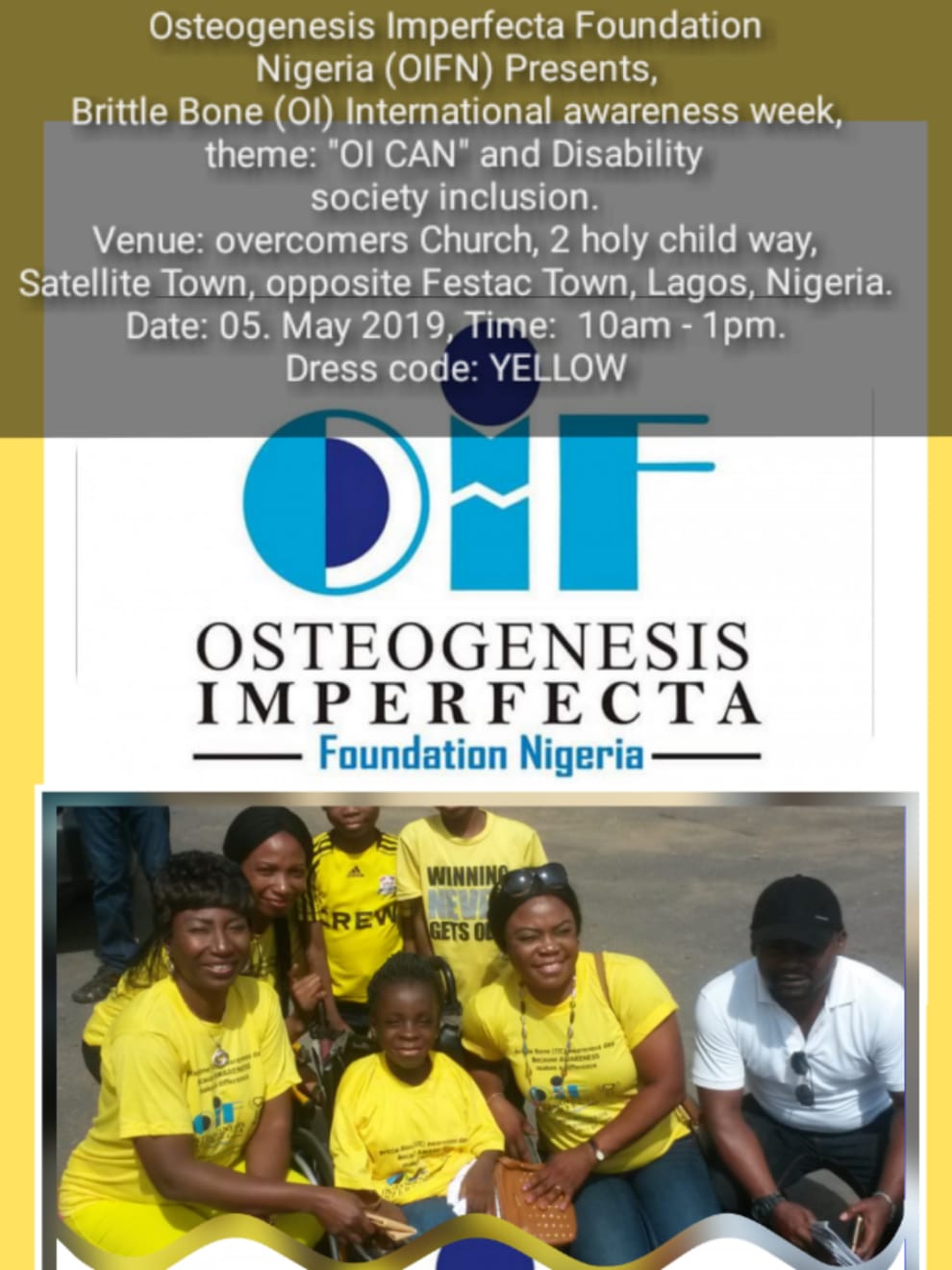 Project Description
Osteogenesis Imperfecta foundation in Nigeria would like to express her profound gratitude to everyone who had made this year's brittle bone (OI) national awareness week successful, it's not by might nor by power, its all by the mighty grace of God it was so successful.
Thank you God Almighty, thank you my amazing friend and brother Ojeaga Ojehomon for your support, donation towards the program, prayers and encouragement,
Thank you Bethany Community Church, Harpenden UK for your support too.
Thank you Eva Cullinane, thank you Mery Dante, for the clothing donation, foot wears, soft toys, prayers and encouraging words, you are such a beautiful soul.
A huge thank you to everyone who had donated and wants to remain anonymous, God bless your kingdom heart.
And a big thank you to every member of the OIFN, for creating time, traveled down with you snowflakes, to be there, for being brave and courageous come out, to speak up, creating and raising OI awareness in their locality, thank you to the team members who had worked tirelessly, day and night in the past few months to put this amazing programme together which has definitely resulted into a huge success.
Thank you to our special guest and speaker Greg Simon, advocate for people with disability, Lagos State and our special guests from the UK.
The last but not the list, thank you to the pastor and every member of the Overcomers Church Satellite Town, Lagos for giving us permission to use the church hall and being part of the program itself.
Together, I believe we can create a positive change.
Thank you all and God bless.