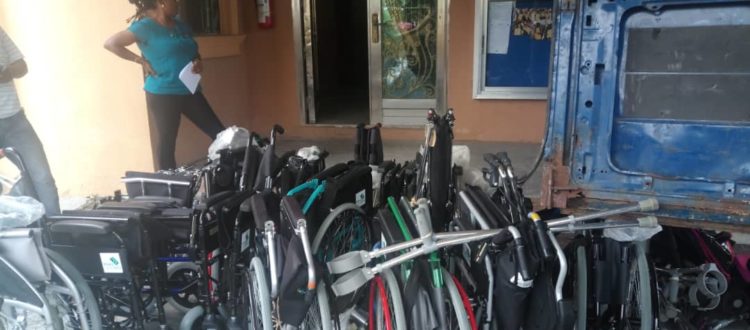 OIF Nigeria – November 2018 wheelchair distribution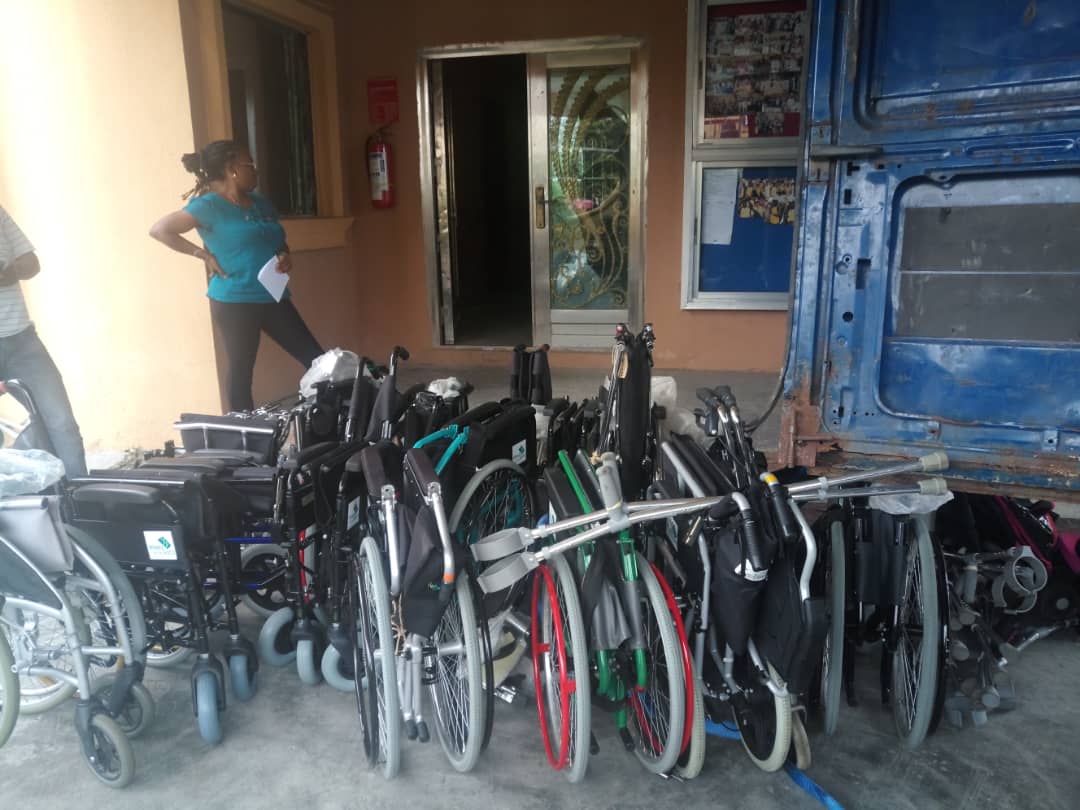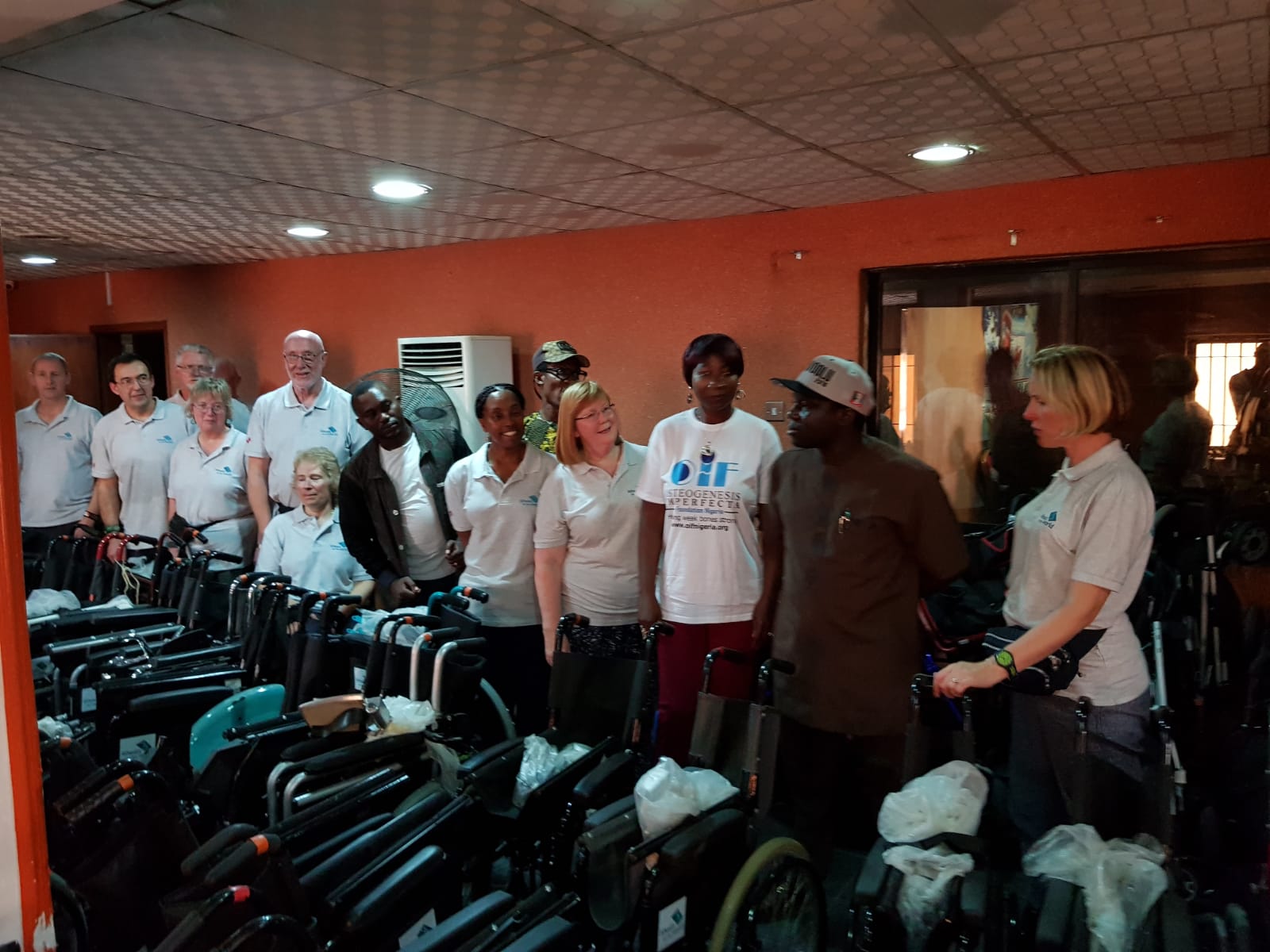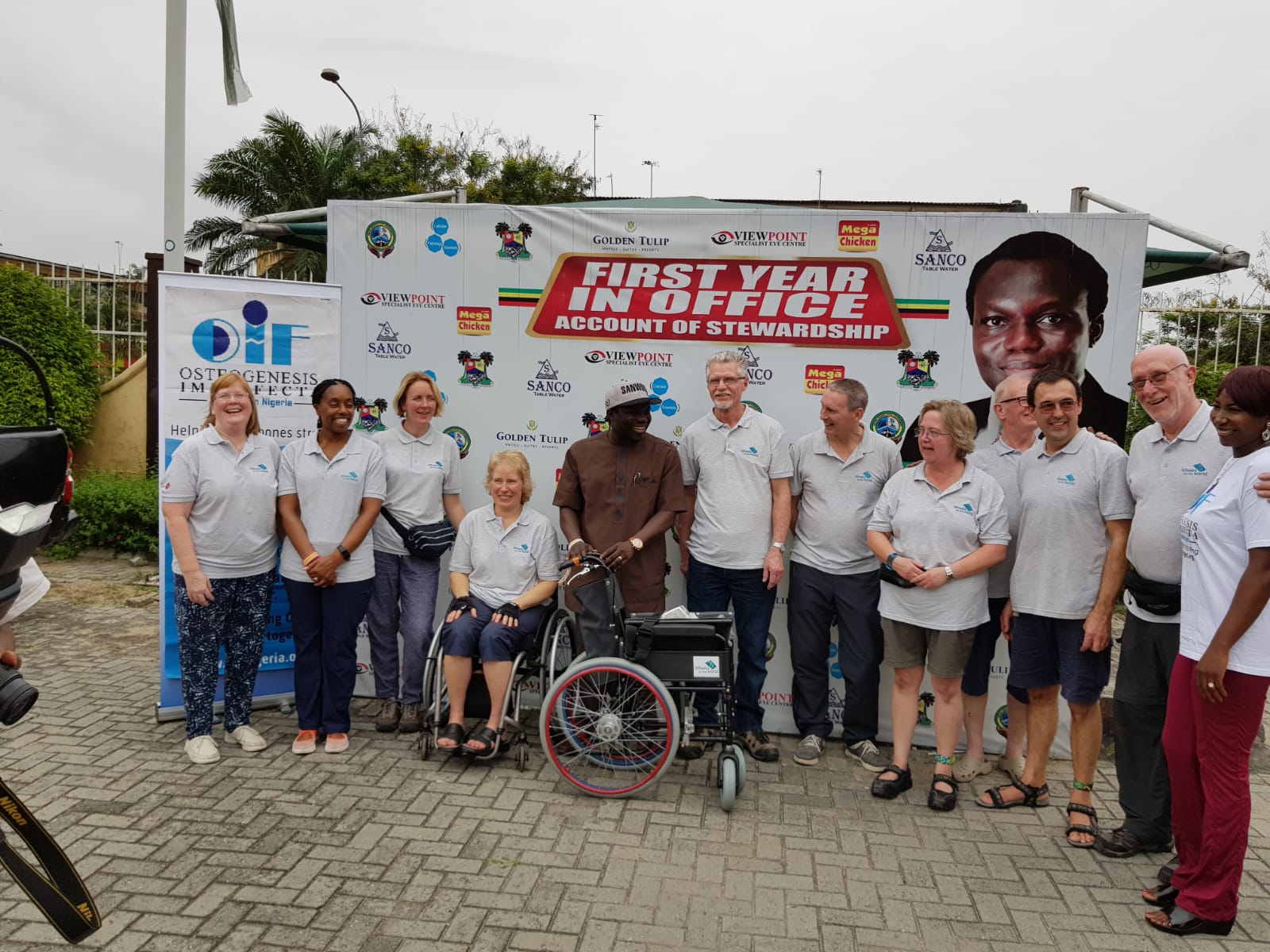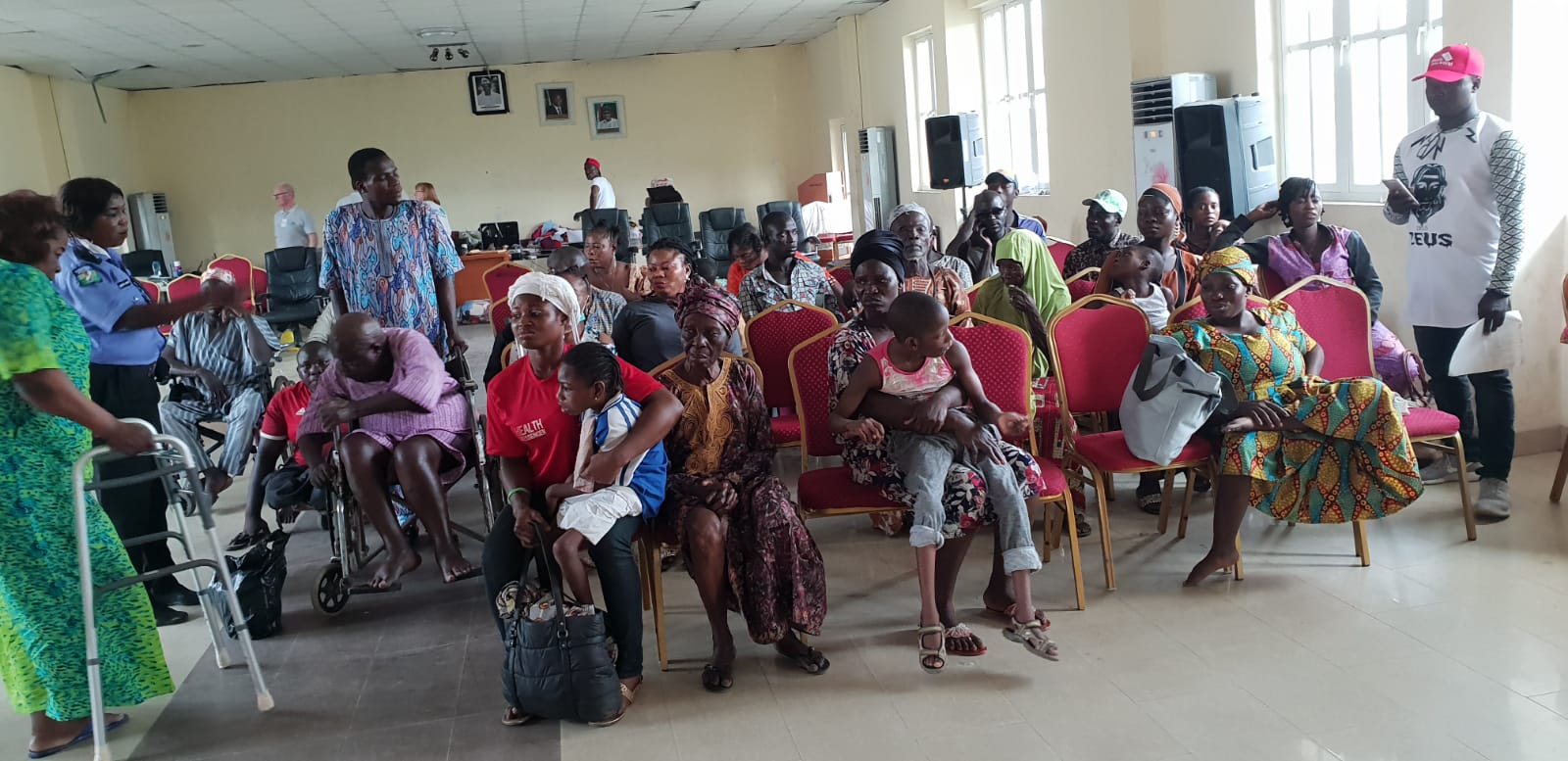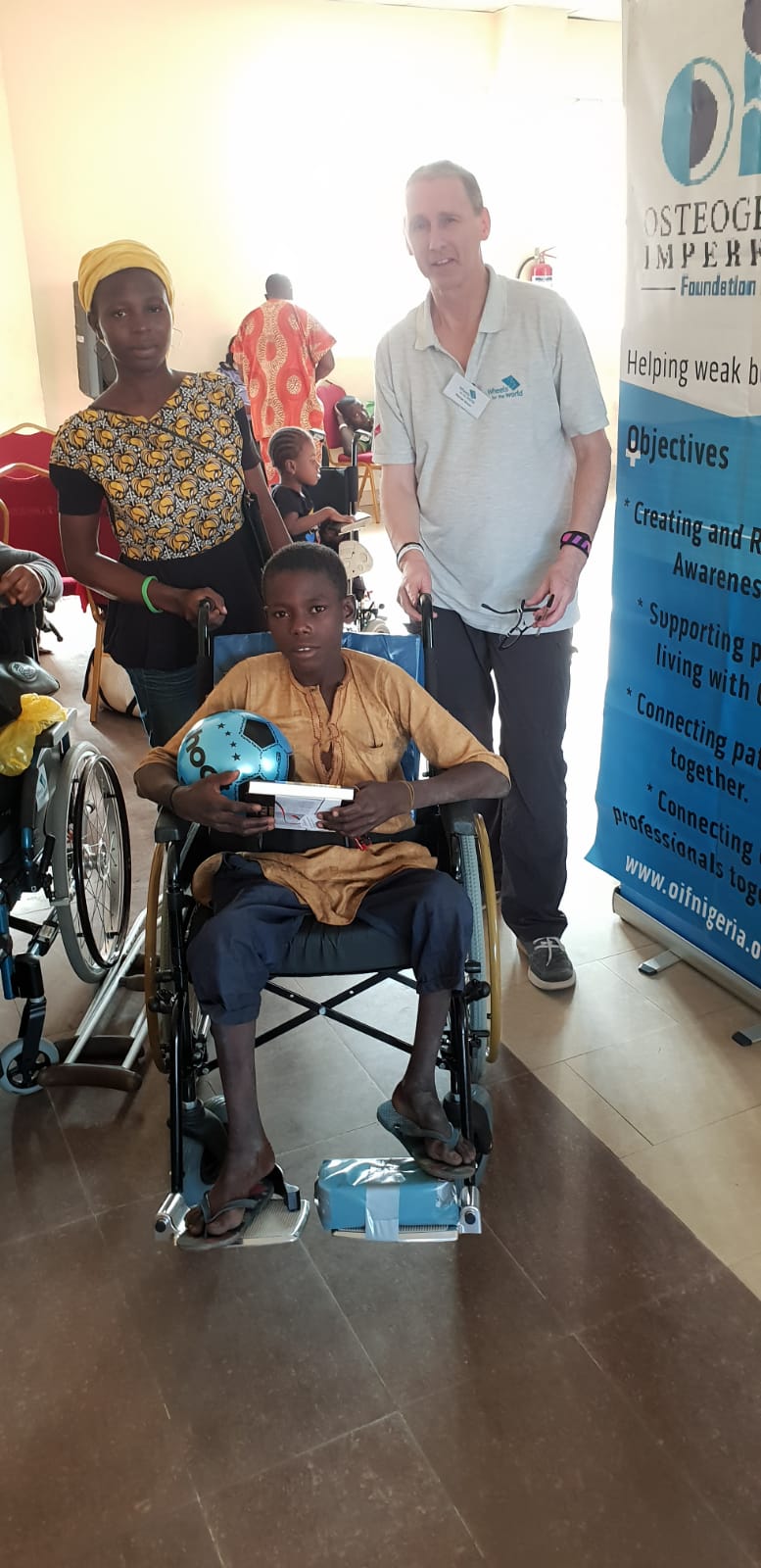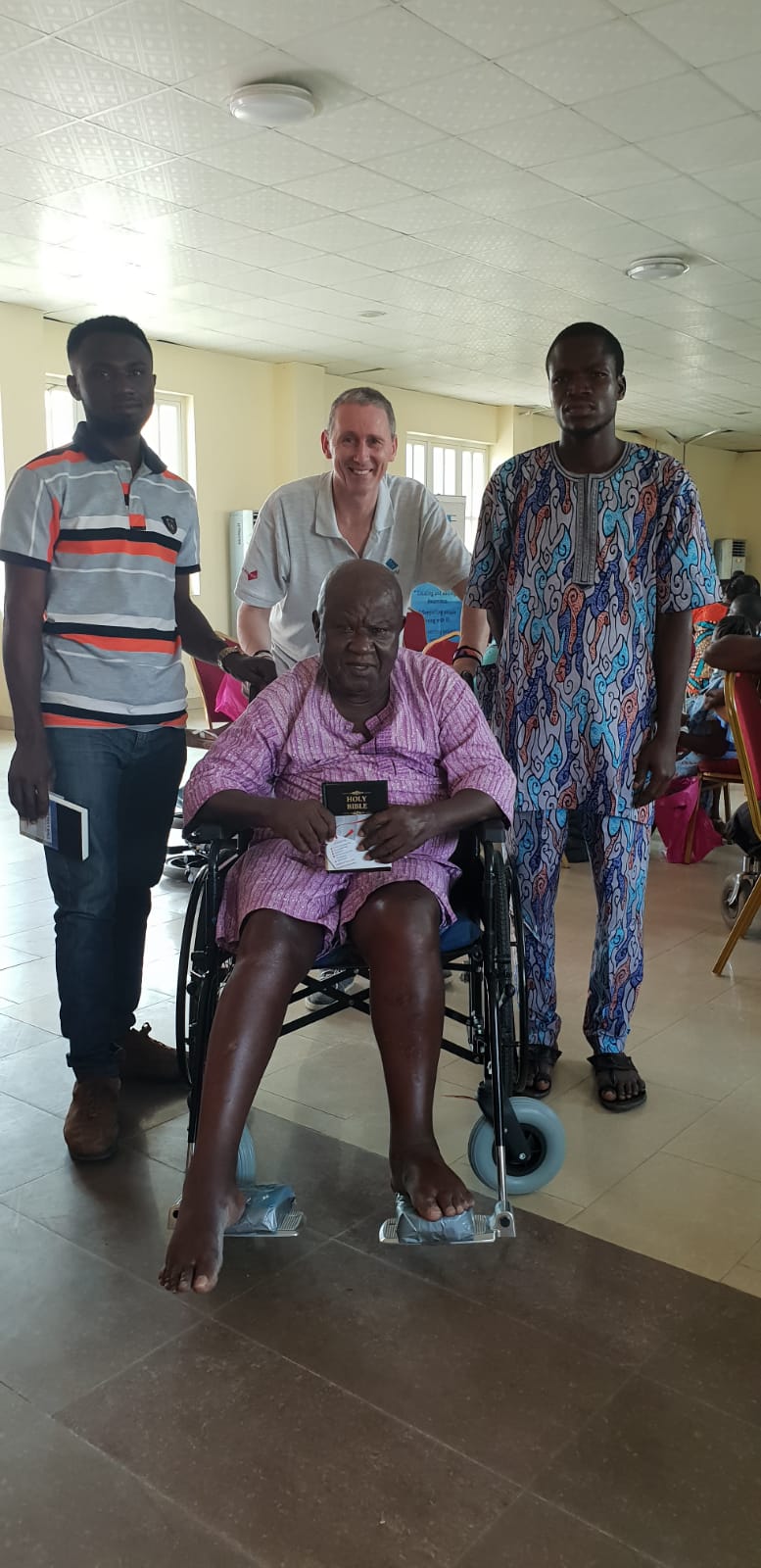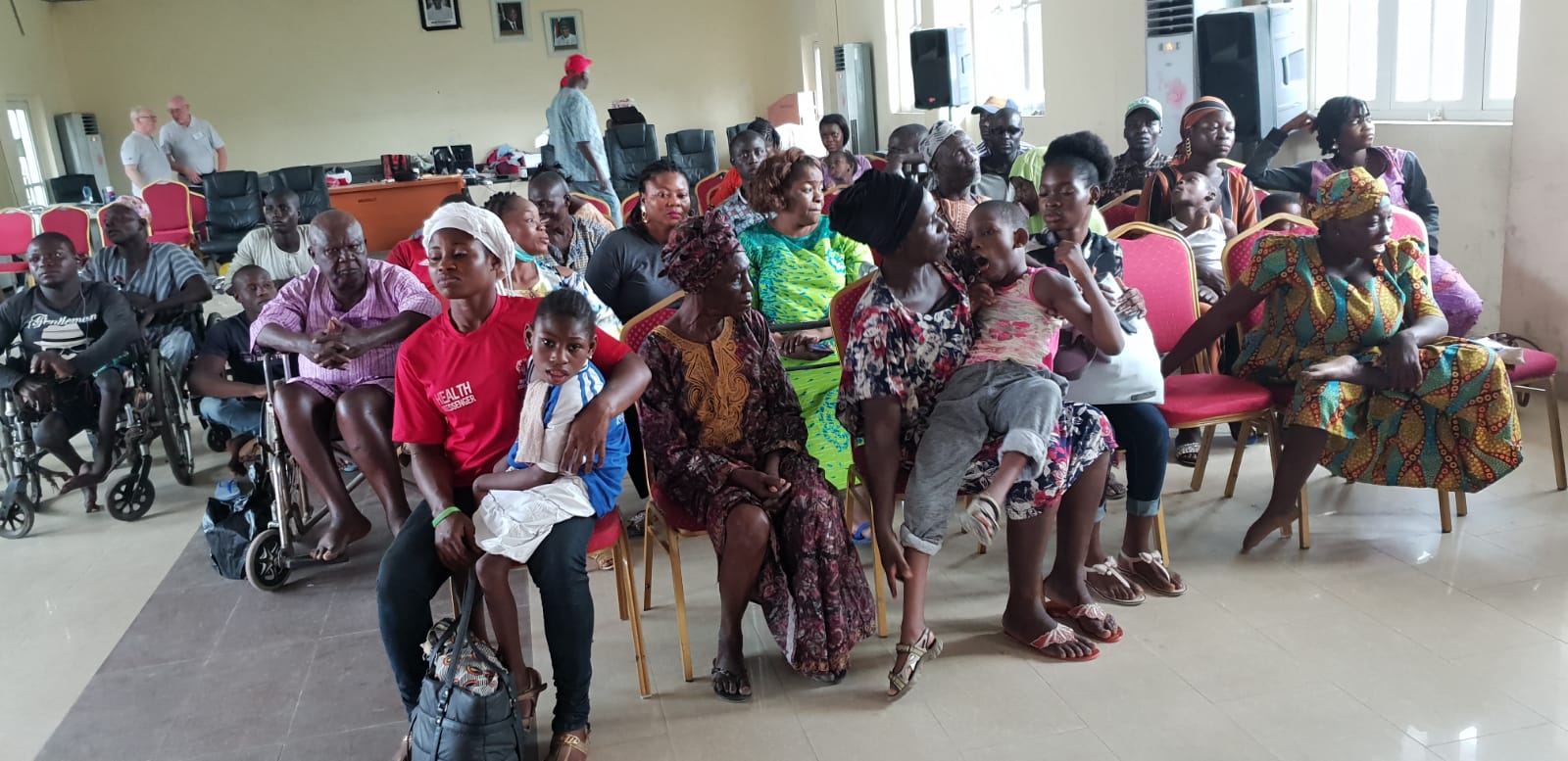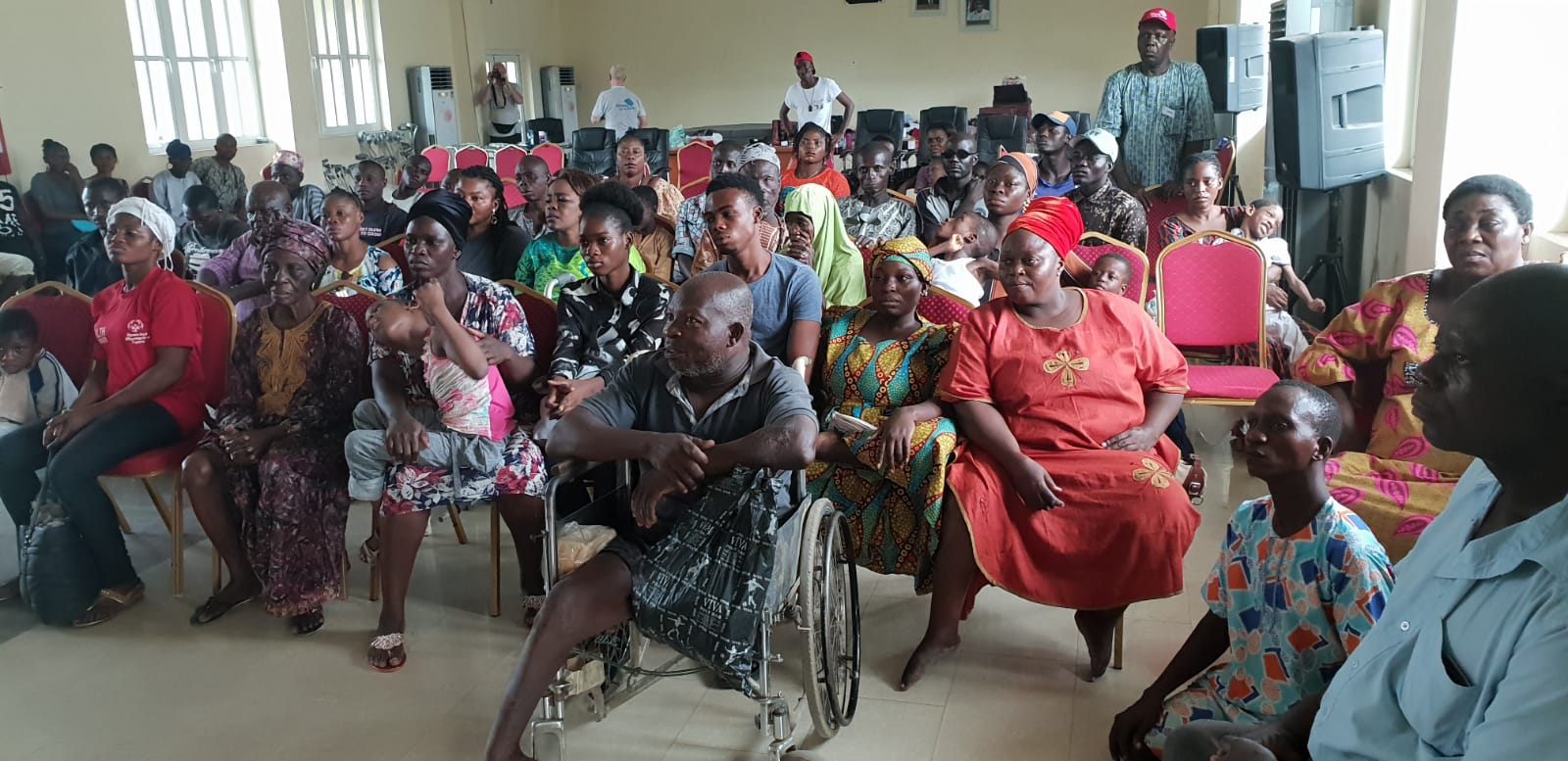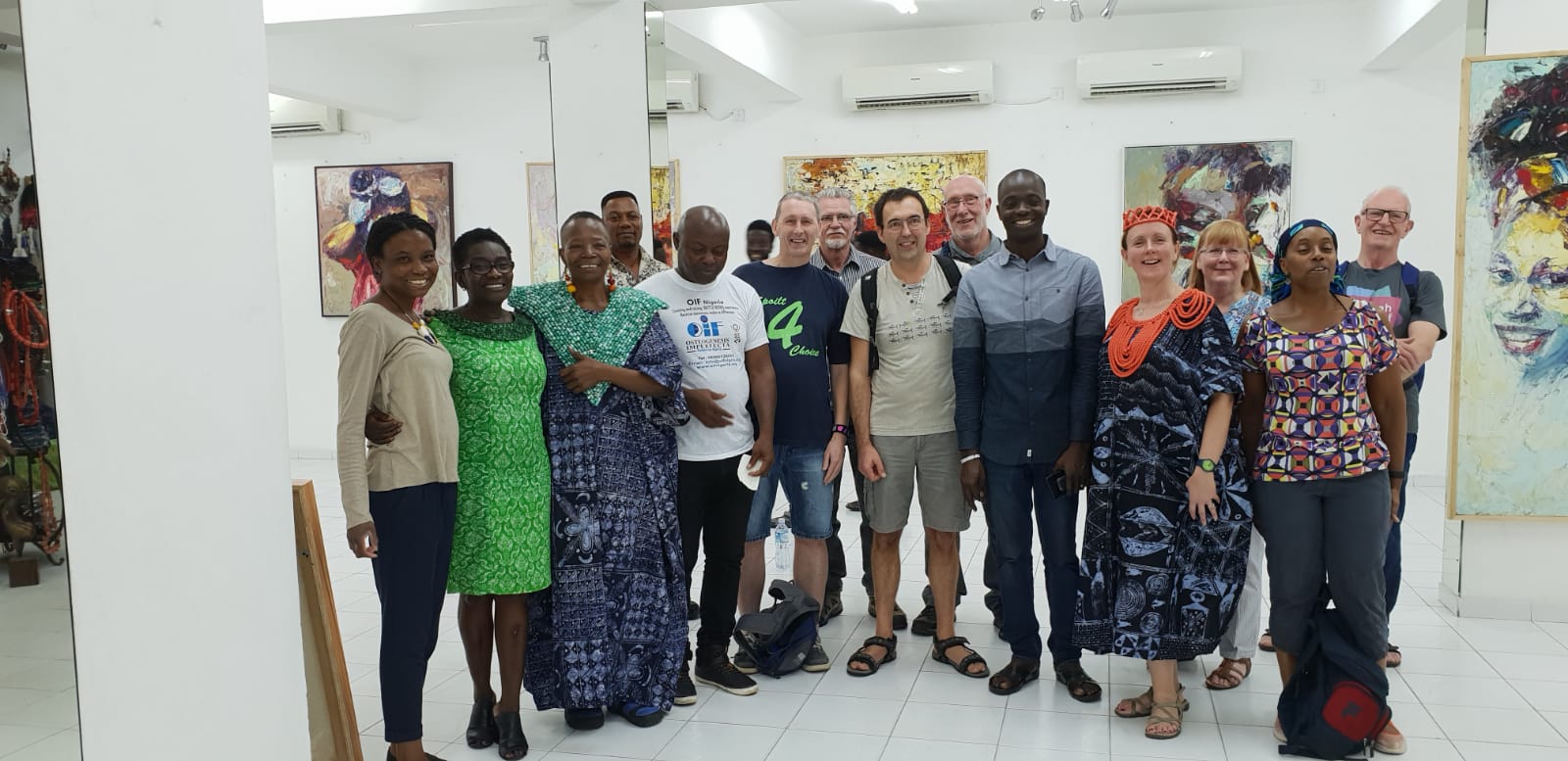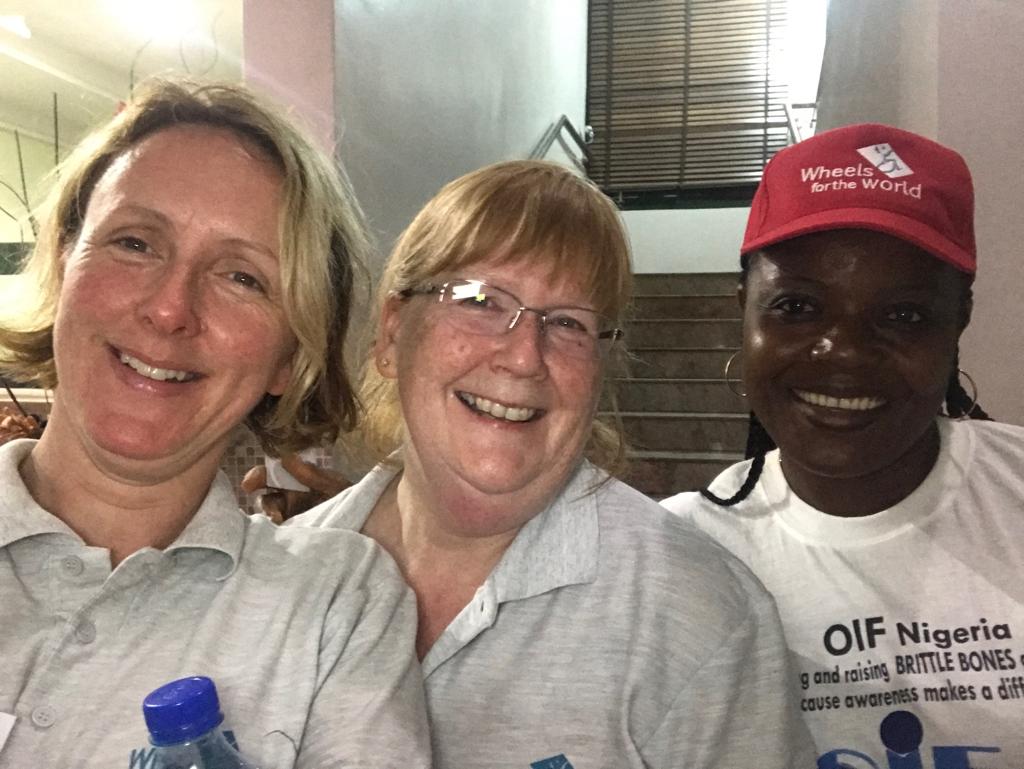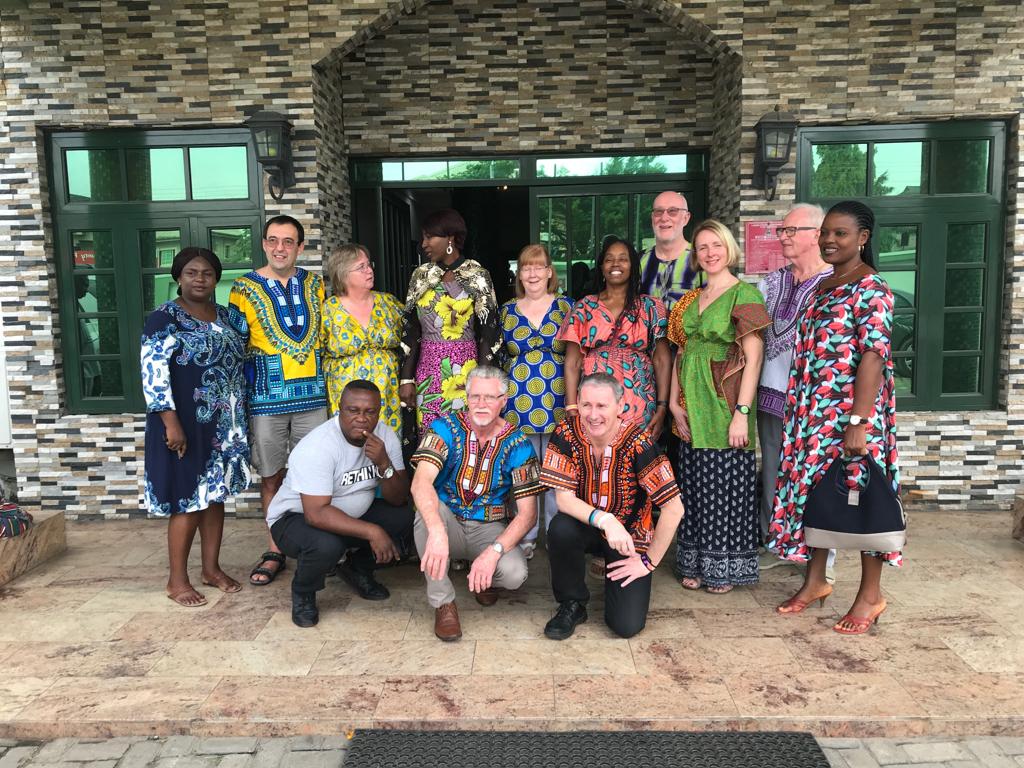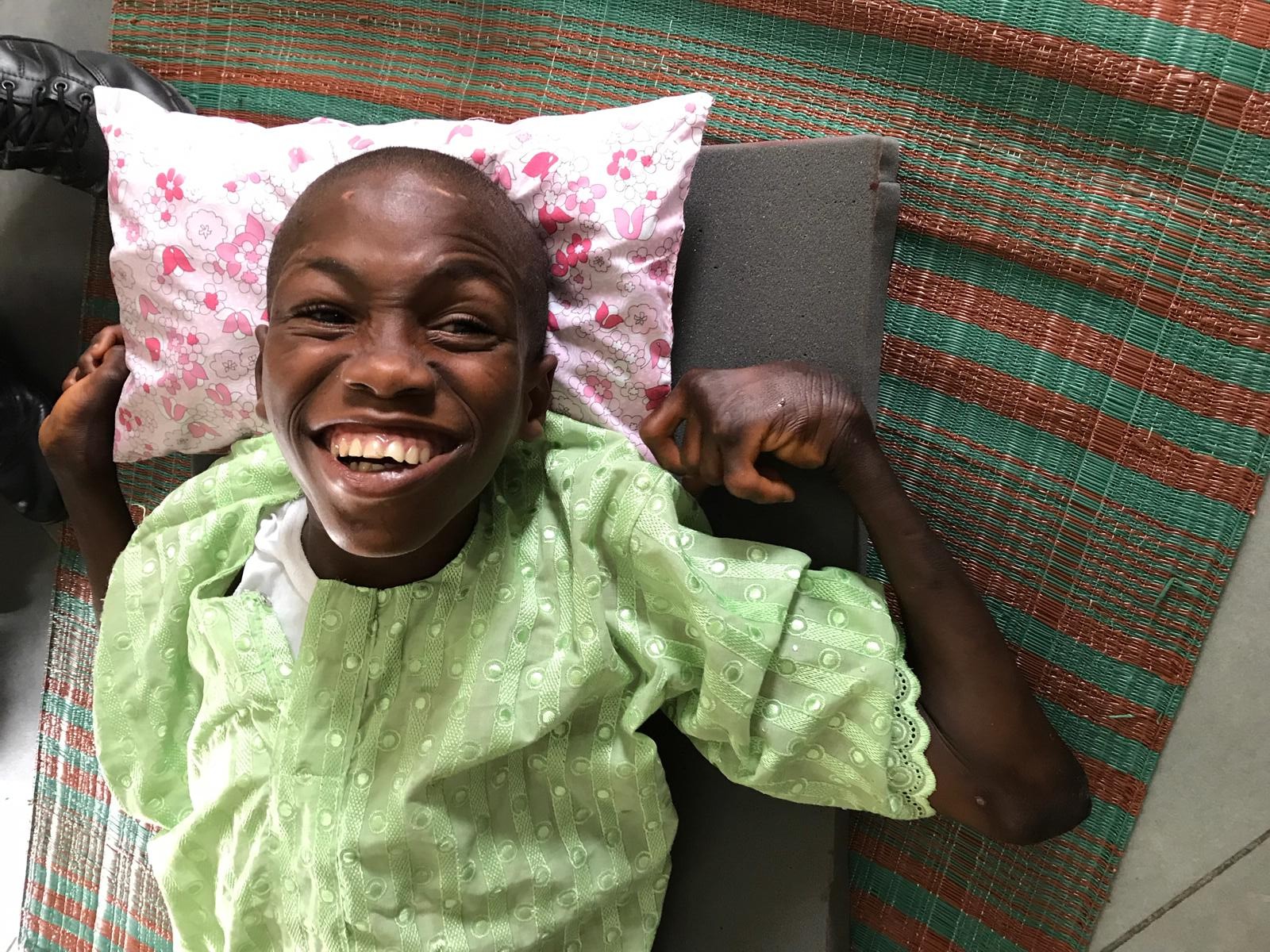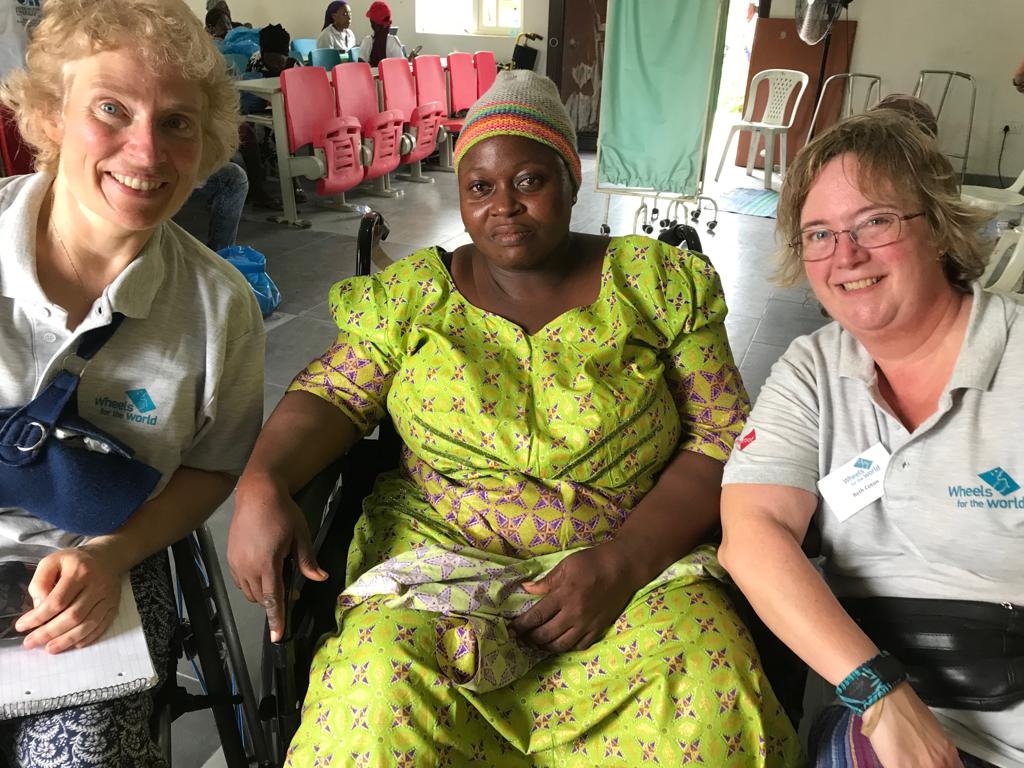 We were blessed to have 10 professionals from the UK travel to Nigeria to support children suffering from brittle bone condition (OI) and the physically challenged in November 2018.
In November 2018 we visited Festac, Lagos. OIF Nigeria and the team had a very busy, chaotic (at times) but amazing day. One particular recipient was rather special. Fawasi is 18 years old and is cared for by his elderly grandmother. He is unable to speak or walk due to cerebral palsy. Due to her frail health his grandmother is no longer able to lift him. They travelled a long distance to the distribution today. Lynne, one of our UK therapists fitted Fawasi with a wheelchair so Granny can take him out and about and care for him more easily. She also educated Granny as to how to position Fawasi in bed with the mattress and pillows they would take home with them. It was wonderful to see Fawasi so very relaxed and almost asleep with his new sleep system. His Granny was completely overwhelmed with gratitude to God for His blessing.